Fountains – Build Your Own Garden Water Features
Almost finished making the perfect garden and patio but missing something special?
Antique Stone can provide blocks to create a water feature in Sydney or on your country property.
Garden water features in Sydney have always been a popular mark of taste and culture. Whether you employ something simple like a small fountain falling from lovely natural tiles or desire a sculpted figure for a striking sense of character, the feature will make a memorable impact.
The garden paving and garden wall capping used is also versatile for other applications around your home. On top of your fountains, you can also use them as a part of retaining walls for soil, plants and even around water to make ponds that are simply exquisite. Creating lulling points of interest for you or friends or family to enjoy while you sip your morning or evening tea in the sun.
While we don't provide prebuilt water features, with the proper labour you can achieve a modern stylish water fountain or several in your garden, or as an accessory to your pool. Additionally, you can use the same tiles for your fountain for the rest of your garden paving, for a seamlessly smooth look that exudes taste and refinement.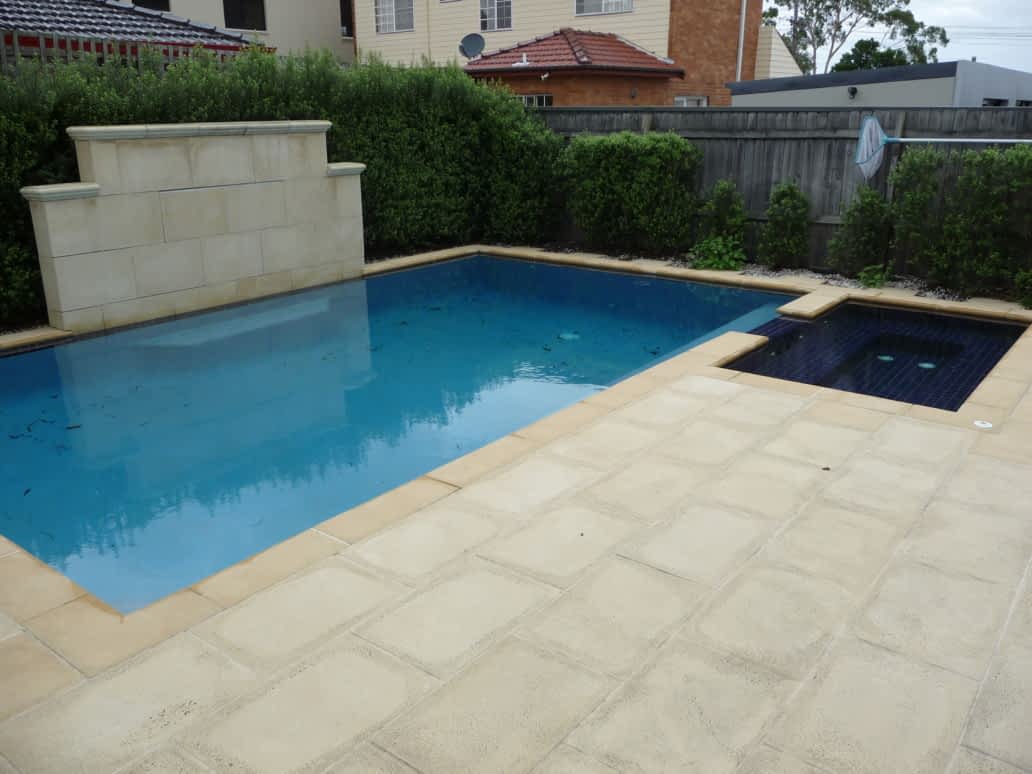 Five reasons people install fountains
Psychological and aesthetical benefits in owning a water feature
Beauty – There is no denying the natural beauty that garden fountains have. They make a statement and so can be used as the centrepiece of your garden or to make a smaller space feel more special.
Relaxation – Watching and listening to flowing water as it falls through your water feature has been known to be a great aid to mediation and relaxation.
Happiness – The sound and presence of running water, even just from a water feature, has been discussed in science for its ability to make people more happy and focussed.
Good luck – Water is a symbol of life and prosperity in many cultural beliefs. It is not hard to see why, as water is a natural resource that we rely on to live and do so in good health. As such it is a valuable asset if you want to achieve good Feng Shui when installed East, North-East or North of your house.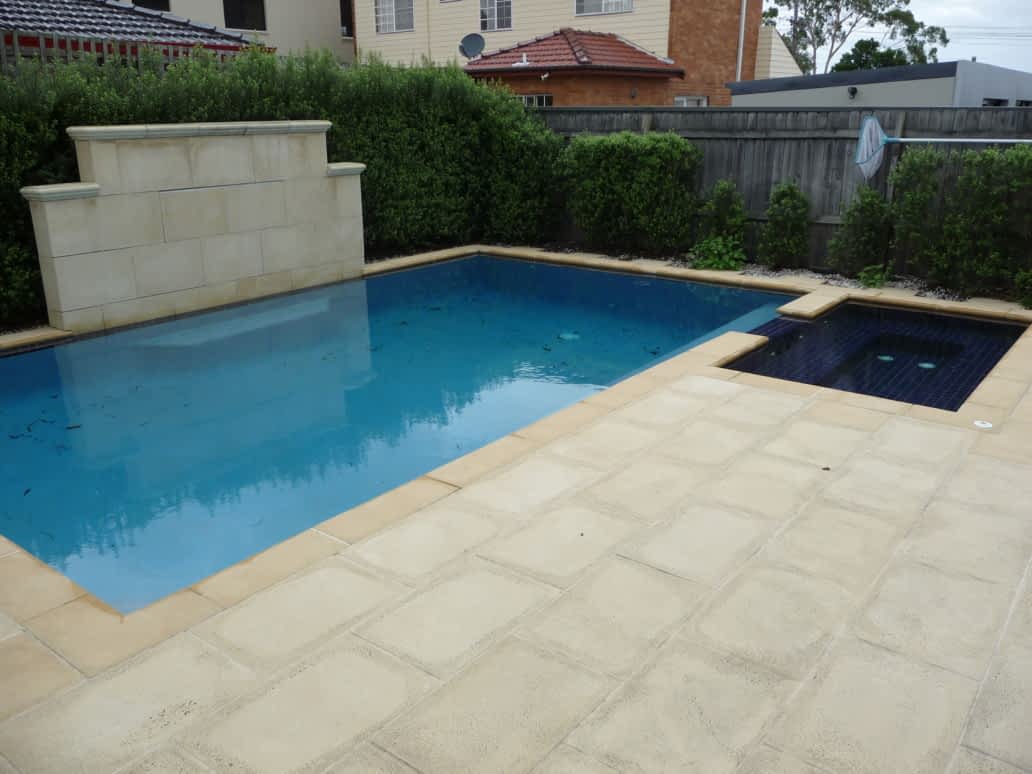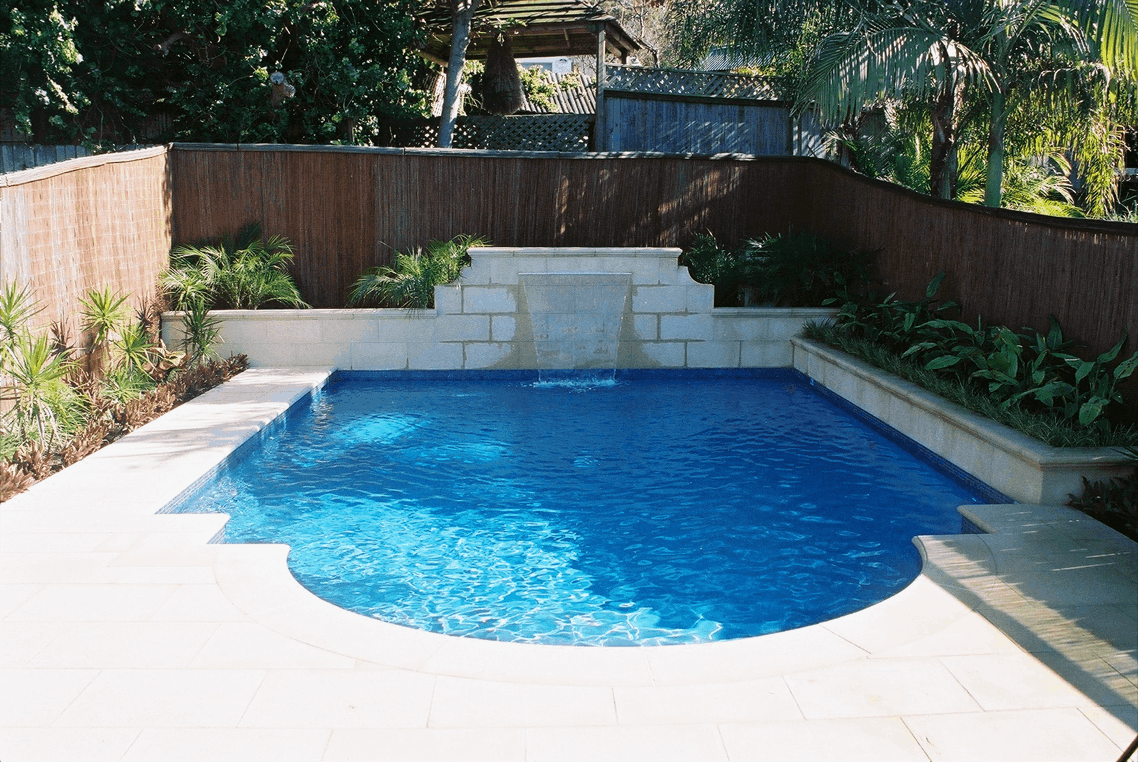 Pool Coping
Antique Stone's large format pavers offer style and safety to any domestic...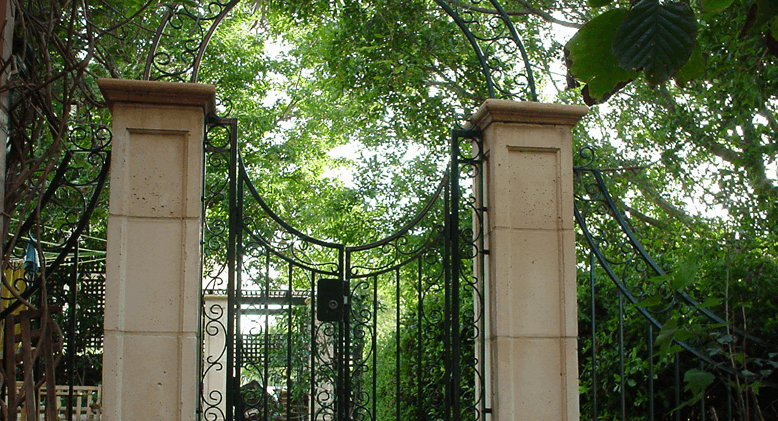 Stone Driveways
Antique Stone's large format pavers offer style and safety to any domestic...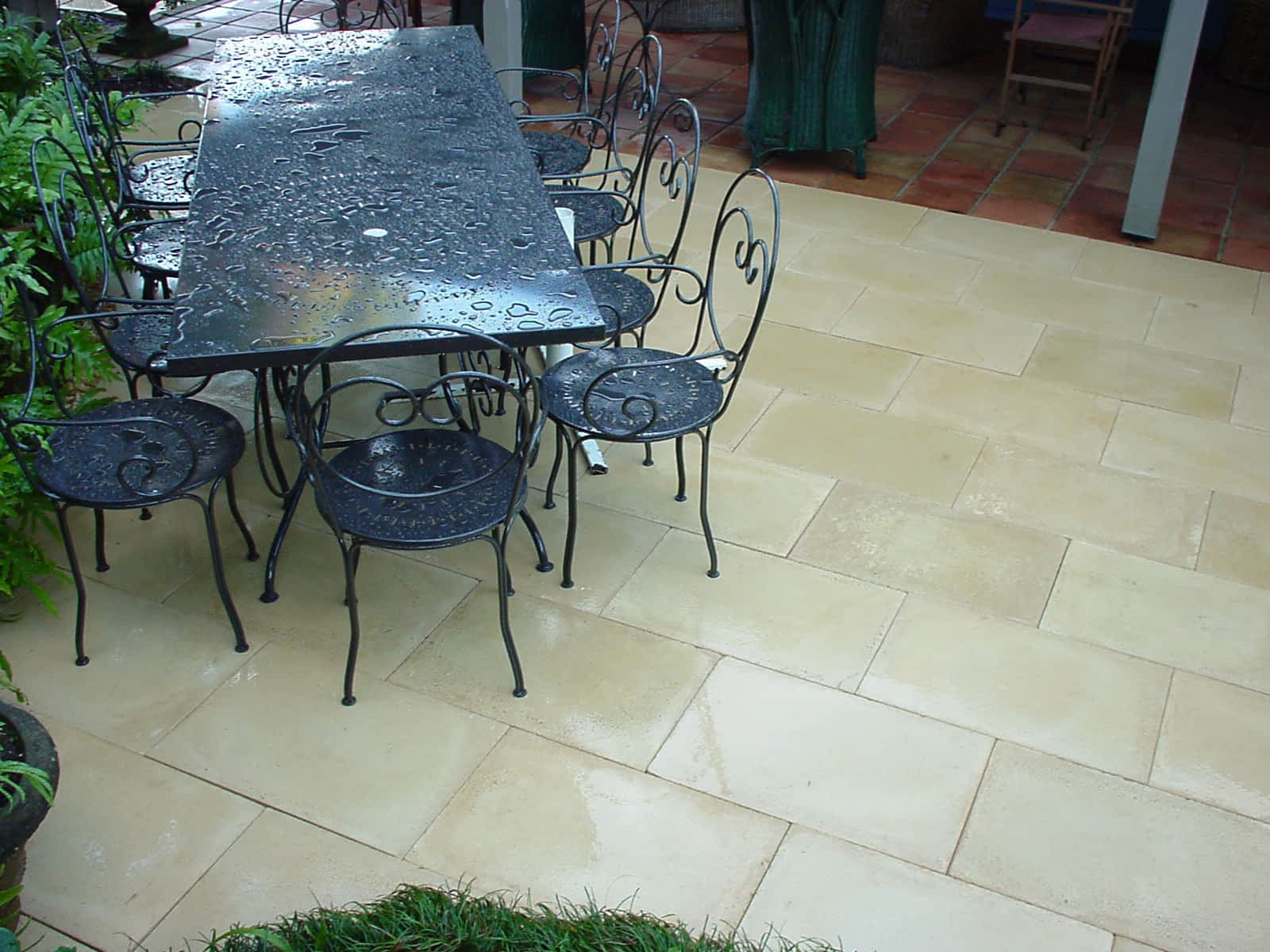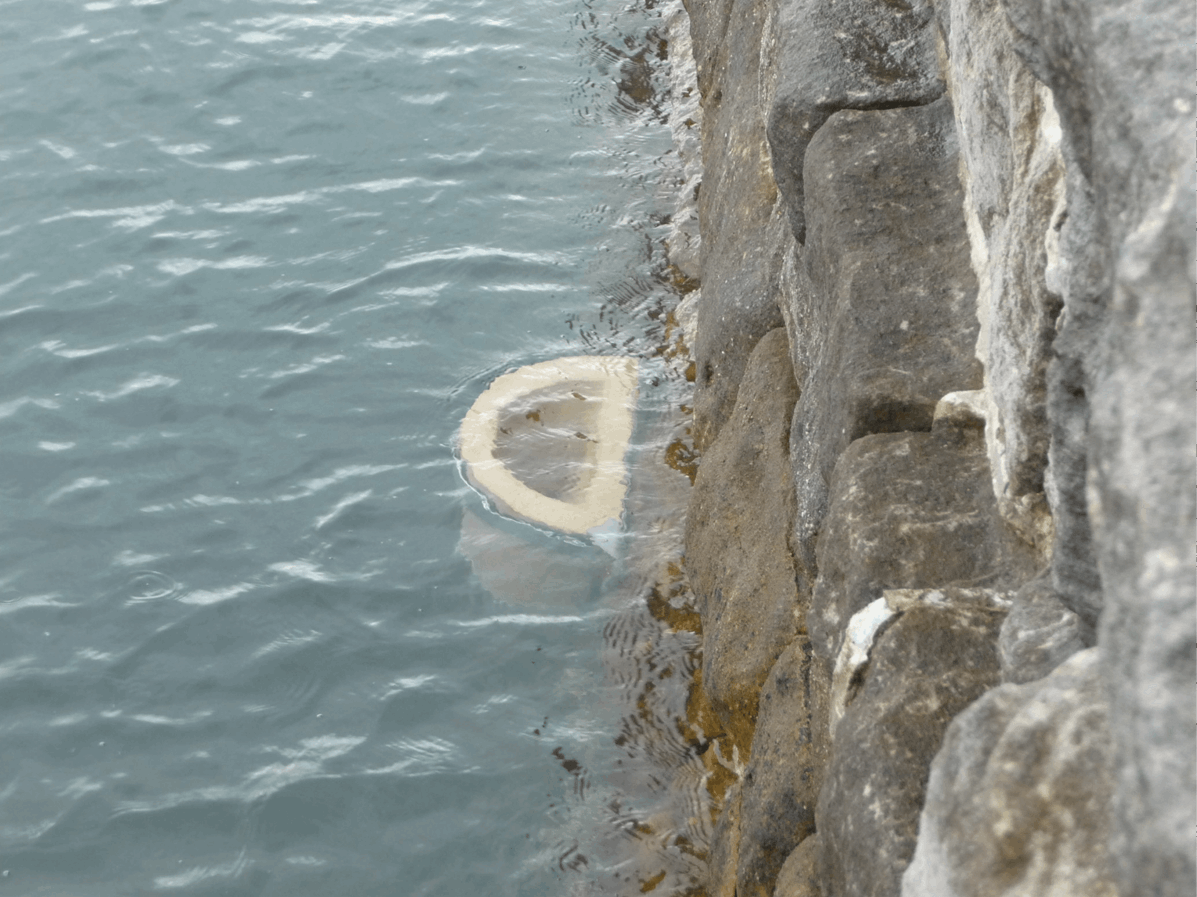 Sea Wall Pots
Antique Stone's large format pavers offer style and safety to any domestic...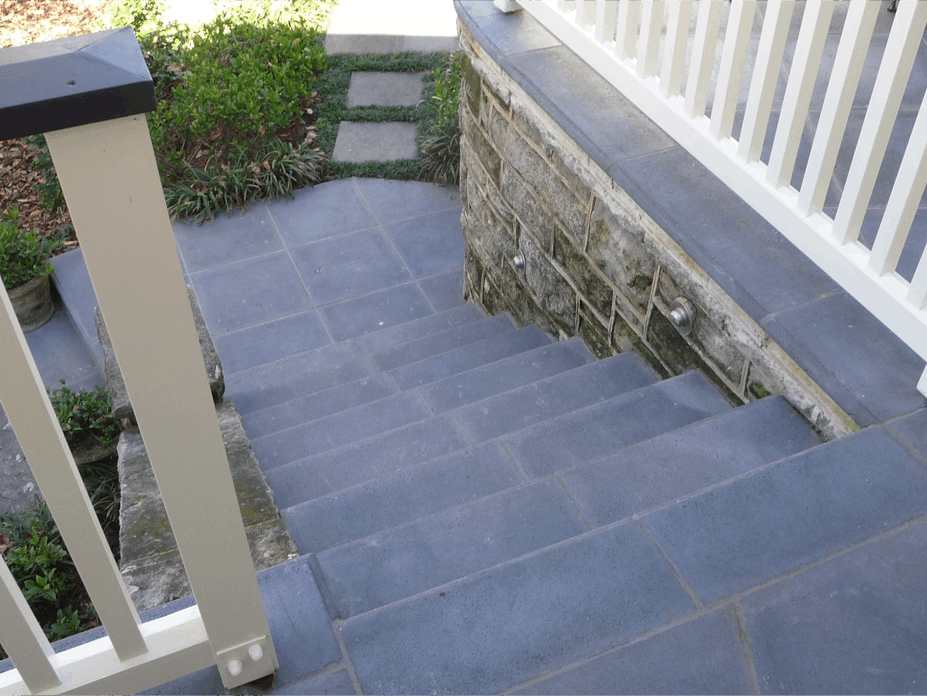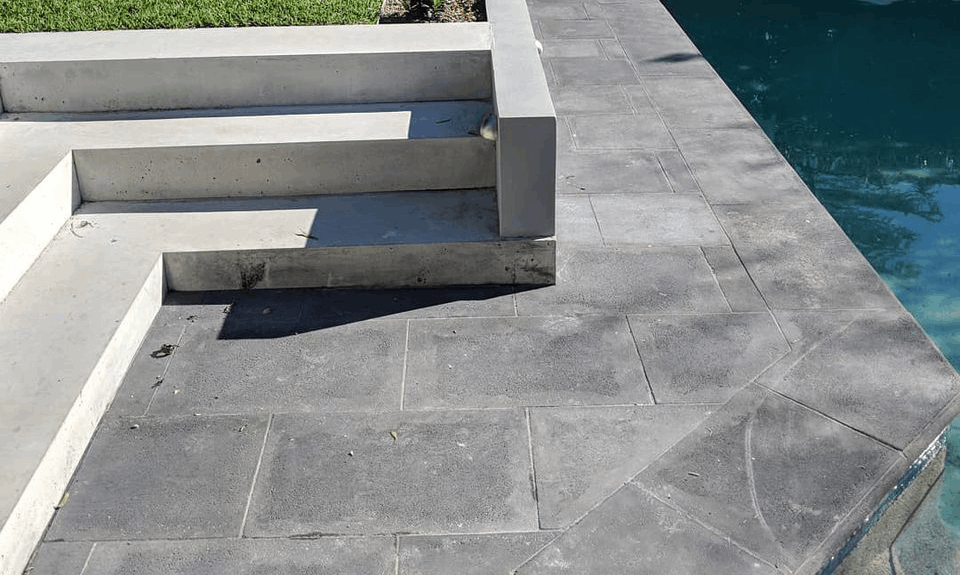 Concrete Pavers
Antique Stone's large format pavers offer style and safety to any domestic...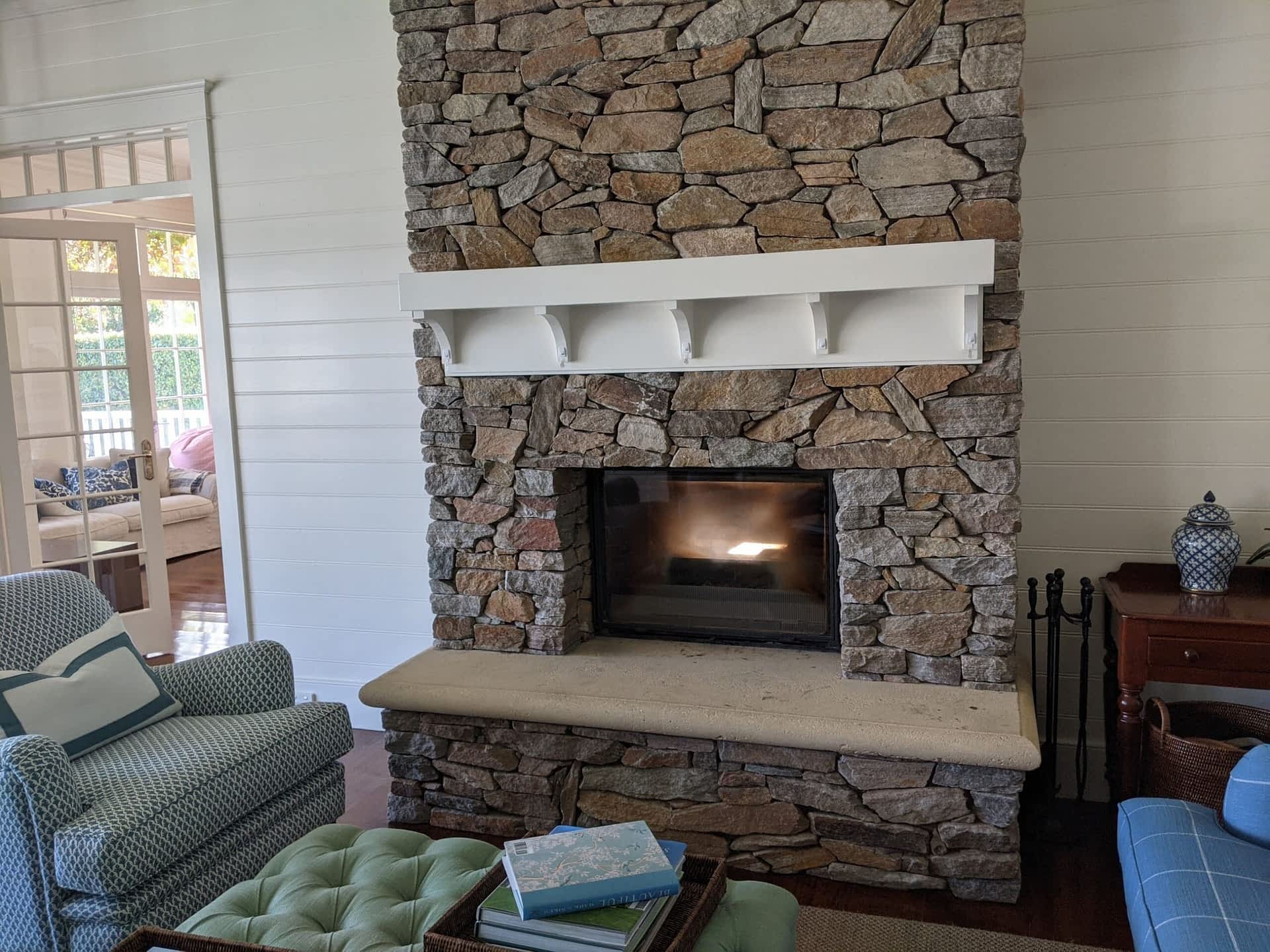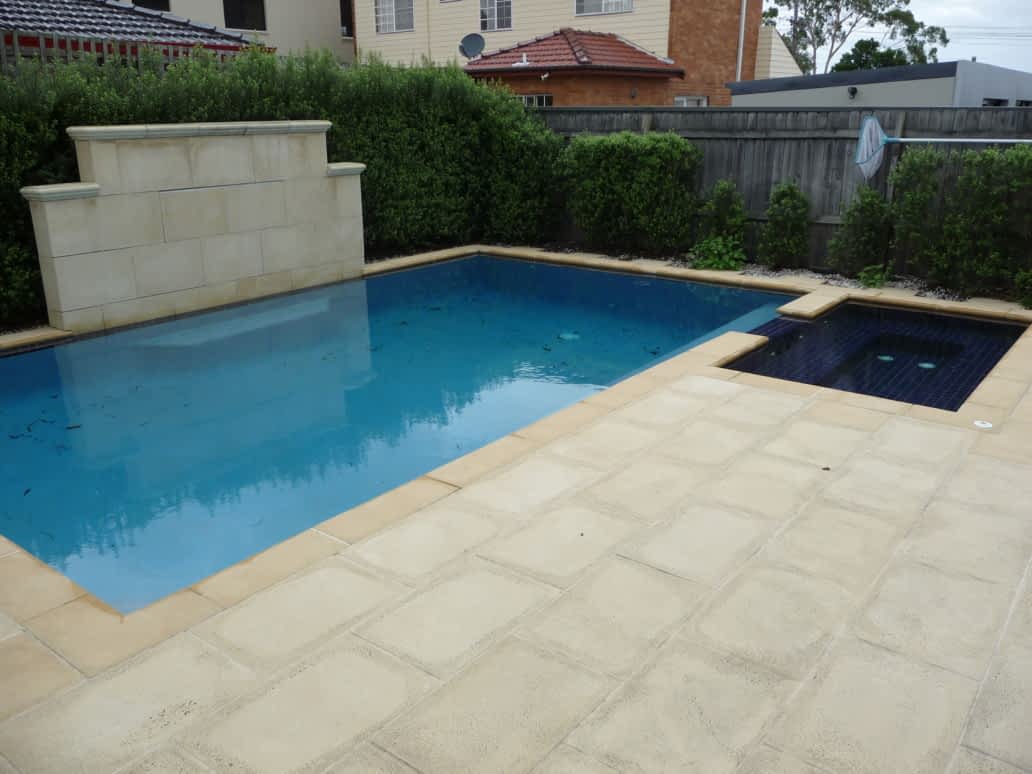 Pool Paving
Antique Stone's large format pavers offer style and safety to any domestic...
How we do this
Helping you create bespoke garden water features in Sydney
At Antique Stone we provide a variety of garden paving and wall capping colours, shapes and sizes to help you achieve a multitude of different fountain styles.
Contemporary and Sleek
Typically, we would use our 600 x 400 x 25mm tiles to clad a wall and then we provide capping to suit the top. This would be able to give you a modern water feature or fountain with garden paving.
Running Wall of Water
Another option is to use either our retaining blocks and capping, which will create a square or rectangle water feature. This feature provides a small waterfall appearance that looks neat and tastefully curated.
European & Classic
Our third option is our specially created curve blocks which can be used to create a semi-circle or a circular water feature in Garden paving. This water feature is inspired by the famous bulb fountain in the French Riviera town Saint-Paul De Vence.
Why use Antique Stones garden pavers to complete your fountain
Our great, high-quality range
Antique Stone offers a quality range of garden pavers with different edge profiles and colours to help you achieve the look that you desire.
Feature your desired edge profiles
Our edge profiles consist of bullnose, scotia, raked and square edge. We have the experience and contacts needed to produce any shape of stone edging for this purpose as well.
A shade to best suit you
Our curated collection features versatile shades of grey and beige for a lovely designer finish.
Long lasting strength
All our tiles offer great strength, durability and weather resistance, giving you beautiful garden water features in Sydney for years to come.
Expert Advice
We are the experts in stone tiles, pavers and capping, and we're happy to help.
Great customer service
We believe that your experience is important through every step of the process you take to develop your garden and water features into a dreamy place that suits you. Our clients can make an appointment for us to meet with them and their architect to develop the perfect paver solution.
Get in contact with us today for more information! We are more than happy to provide a free measure and quote.
What size is your wall capping?
We can produce capping to suit your wall. We will make it to the width and length you require. As well as making it curved if needed. Our garden wall capping tiles are quick and easy to install when we make them to size and shape and they follow the curves of the walls.
How do you maintain an outdoor water feature?
Often with our water features nothing is done to the outside as the aged rustic look is what is trying to be achieved. However if you want it to look clean and new then you would seal it at the start with the same penetrative water based sealer that is used for pavers. When cleaning, you do have to be mindful of fish that may be housed in the water feature.
You can remove algae from the garden wall capping with a bristle brush. You can use cleaning agents with the brush to get out stains
You should also try to skim the leaves of your fountains at least once weekly to prevent a buildup of debris or algae. You may need to pay more attention to this if you are harboring fish here, so that it doesn't compromise the oxygen in the pond.
Where should I put my water feature in my garden?
In a more formal, European garden design, a fountain looks beautiful placed in a central location such as between two interlocking paths to act as a focal point. In more relaxed gardens, garden water features work better as an accent that is pushed to the side, such as near a pathway or amongst plants.
Try placing your fountain in a shaded or partially shaded area to reduce the number of algae that develops for more hygienic waters.
Otherwise, you may also want to consider where to put your garden water feature based on some other factors, such as: where it can be best used to mask street noise, where it can be seen indoors and out, and where it would be safe from kids or pets falling in.
Do garden water features need electricity?
Yes if you expect to have water movement. A garden water feature will require electricity to pump water. Get an expert to do this for you
Does a water pump use a lot of electricity?
It depends on the size of the fountain. A small garden water feature in Sydney can use the same amount of a lamp. Much larger and commercial grade fountains cost significantly more electricity to keep the water running.