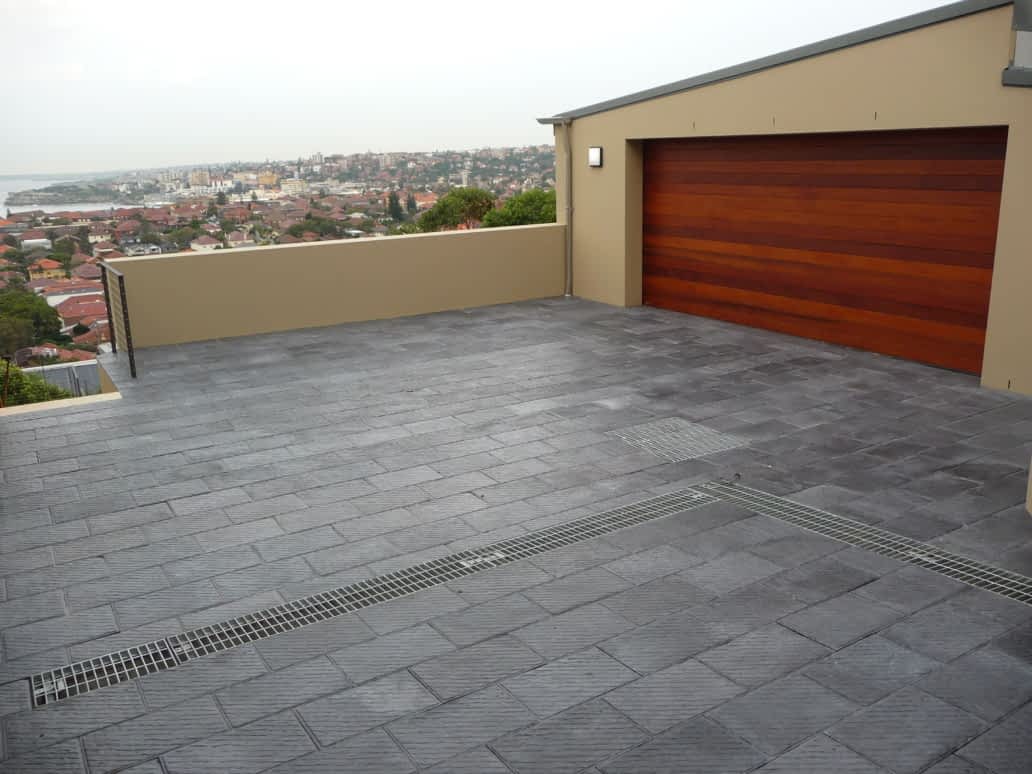 Attractive Outdoor Driveway Pavers in Sydney, Canberra as well as the rest of NSW
Antique Stone's large format pavers offer style and safety to any domestic or commercial application and they can also be used to construct driveways. You can also implement them inside your house as well for a seamlessly high-end finish.
Our handmade cast stone is wet moulded and created with natural ingredients and strengthening and pre-sealing agents for beautifully durable outdoor and driveway pavers in Sydney.
Our paver sizes of 500 x 500 x 45mm and 600 x 400 x 45mm give the area a greater expansive visual dimension at a low cost.
Having a stone driveway not only enhances your property's curb appeal but it also ensures better returns when you set it out for sale.
The Experts in Outdoor Pavers in Sydney
If you have specific requirements regarding stone driveway, outdoor pavement in Sydney, feel free to discuss them with us. If you need a different size for your architectural design feel free to ask, it is amazing what we can come up with.
You can make an appointment for us to come and meet with you and your designer or architect. We will work out the best pavers for your driveway, walkway entertainment area, veranda or patio.
We supply the finest range of products to our customers and we are confident that you will surely be satisfied with your completed driveway once Antique Stone pavers are laid.
Reasons to have a stone driveway
Stone driveway pavers make a statement each time a guest enters or leaves
Elegant and impressive – A stone driveway is a beautiful feature in any house or commercial property. The sturdy and natural appearance of stone has always stood as a symbol of authoritative success or power. Whether you decide to go for an appearance that is cool and sleek or more soft, warm and antique there is a fine attention to detail in pavers for driveway that cannot be ignored.
Strong – Pavers for driveways provide a durable long-lasting solution for your driveway. In fact, if properly installed, a paver driveway can be up to four times as strong as one made of concrete. Meaning it can take up much more of the weight.
Easy to replace – Although they are immensely strong, if a stone driveway paver does crack you can just remove and replace that paver. If your concrete driveway cracks this fix is not as simple, and the newly poured in concrete will remain easily noticeable.
Skid resistant – Skid resistance is a perfect attribute to employ in your driveway, for safe and easily controllable entry and exit.
Heat resistant – They remain cool so if you have to run outside for some reason in a rush without your shoes, you won't burn your feet.
Installation
The pavers are generally laid on a concrete slab and glued down with a grout joint. If you are unsure about which one to go with, we can assess your property's dimensions and other features, bring along samples and work out the best option to suit your property.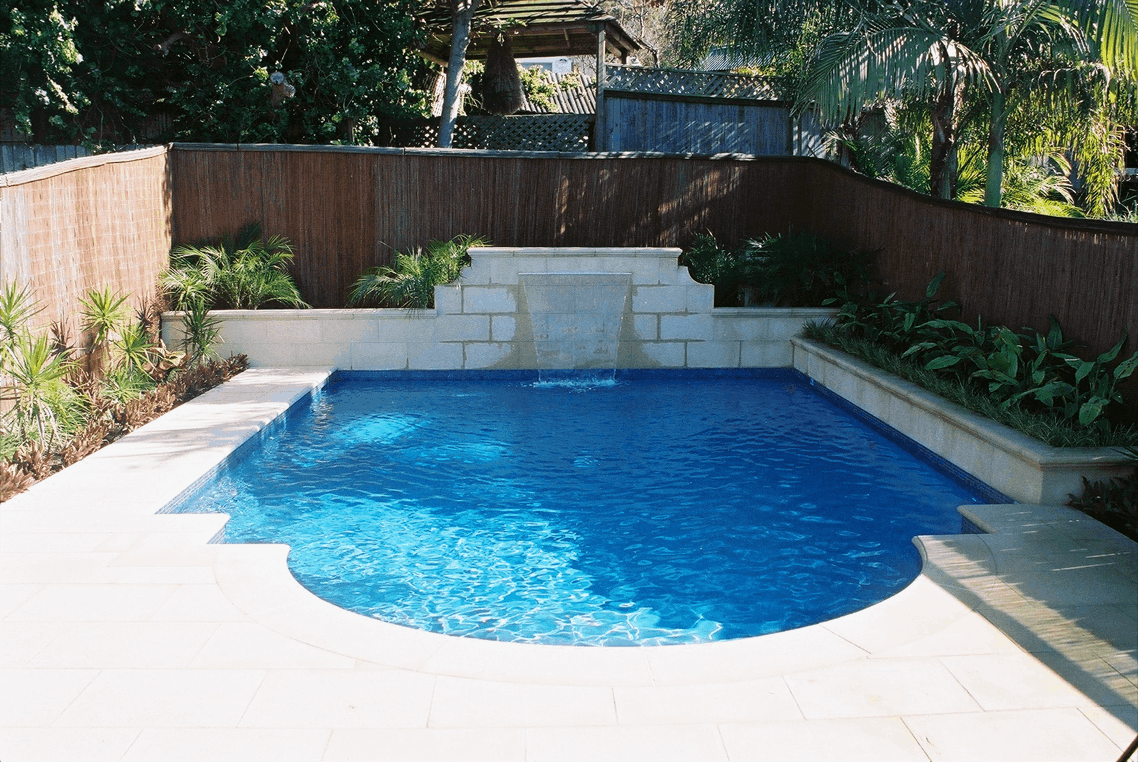 Pool Coping
Antique Stone's large format pavers offer style and safety to any domestic...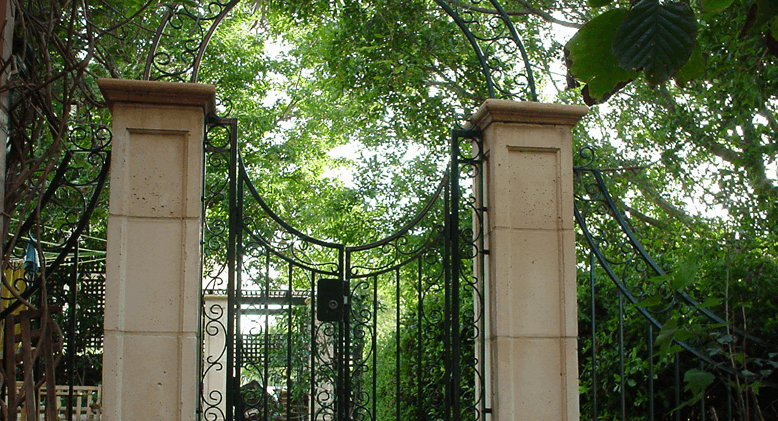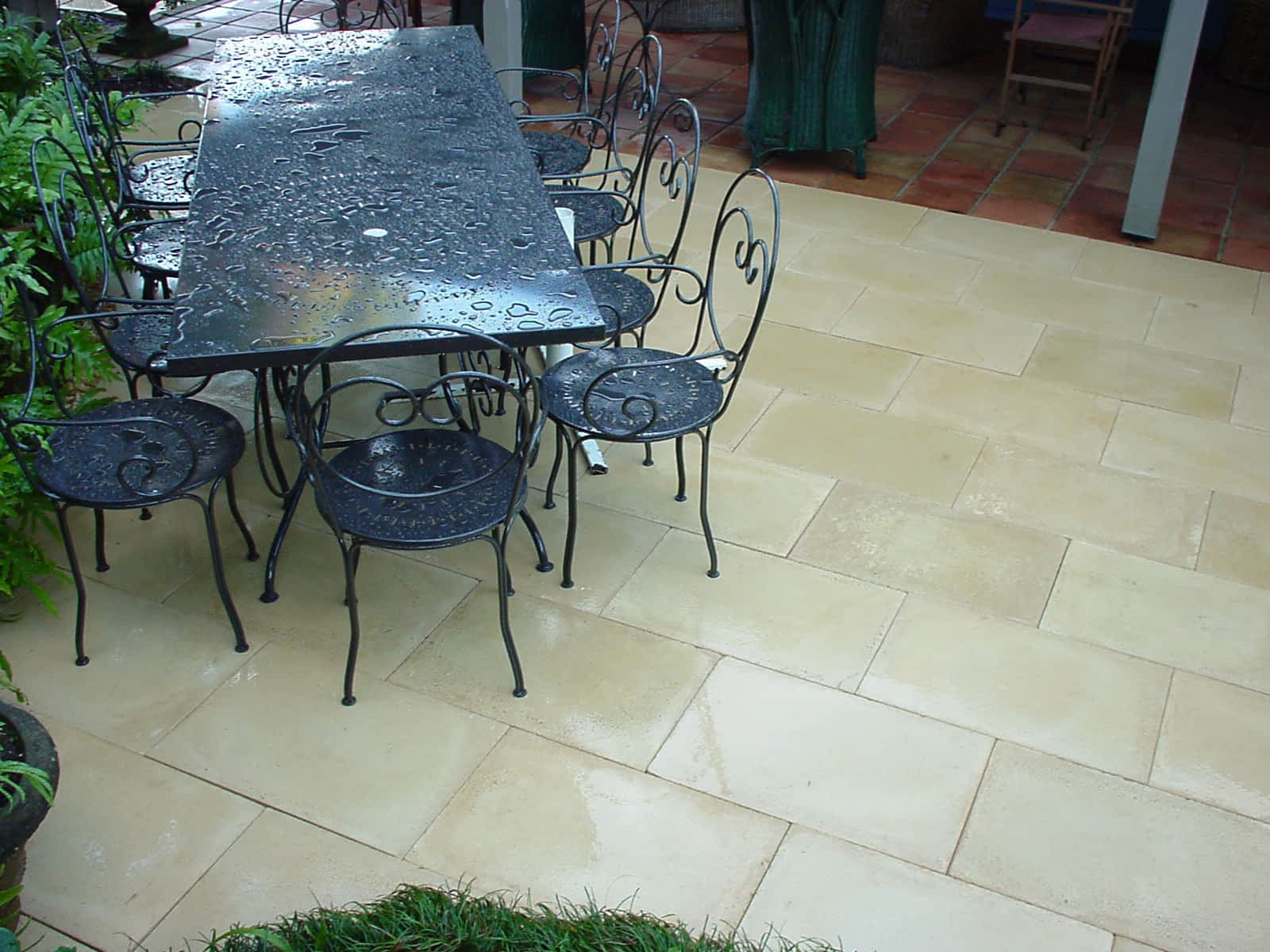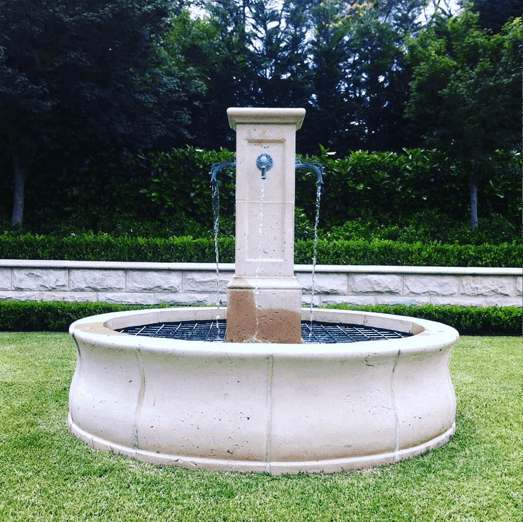 Fountains
Antique Stone's large format pavers offer style and safety to any domestic...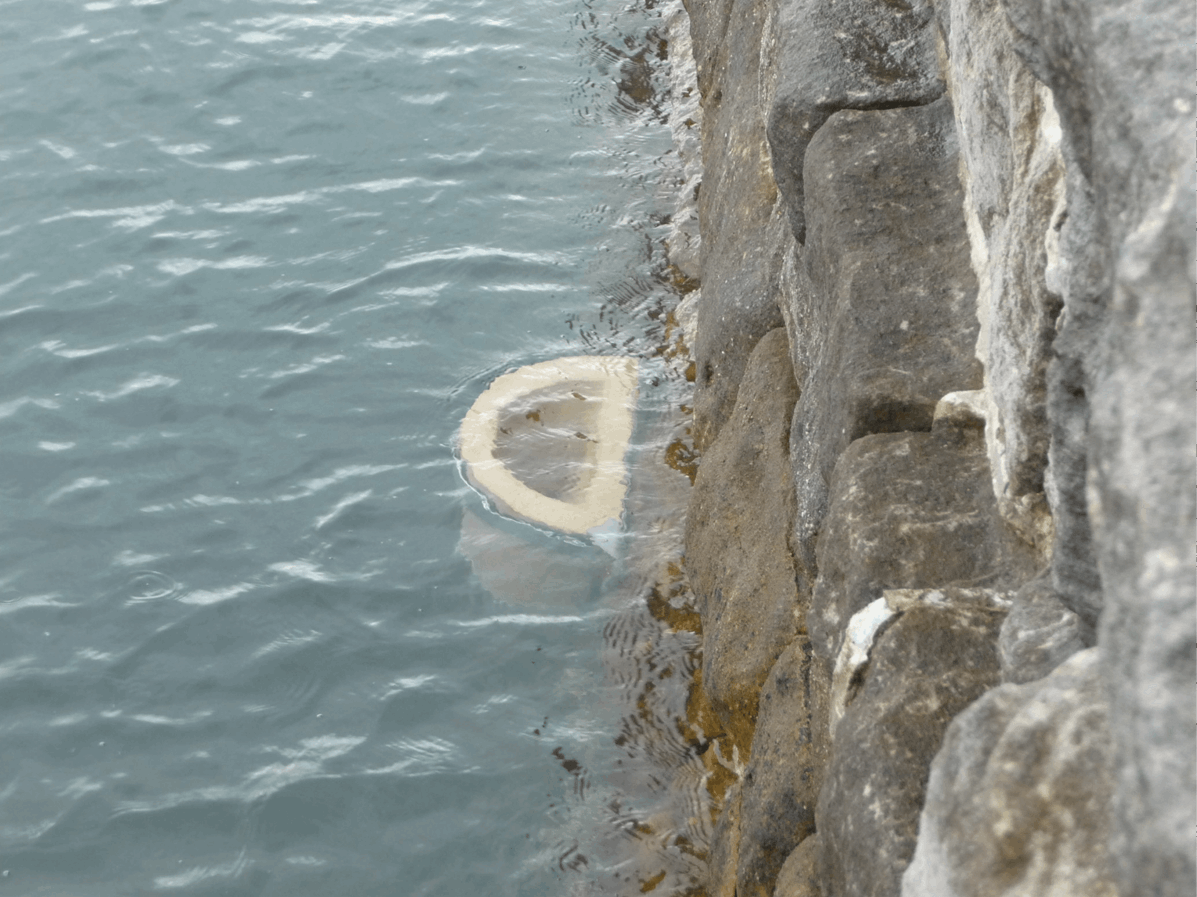 Sea Wall Pots
Antique Stone's large format pavers offer style and safety to any domestic...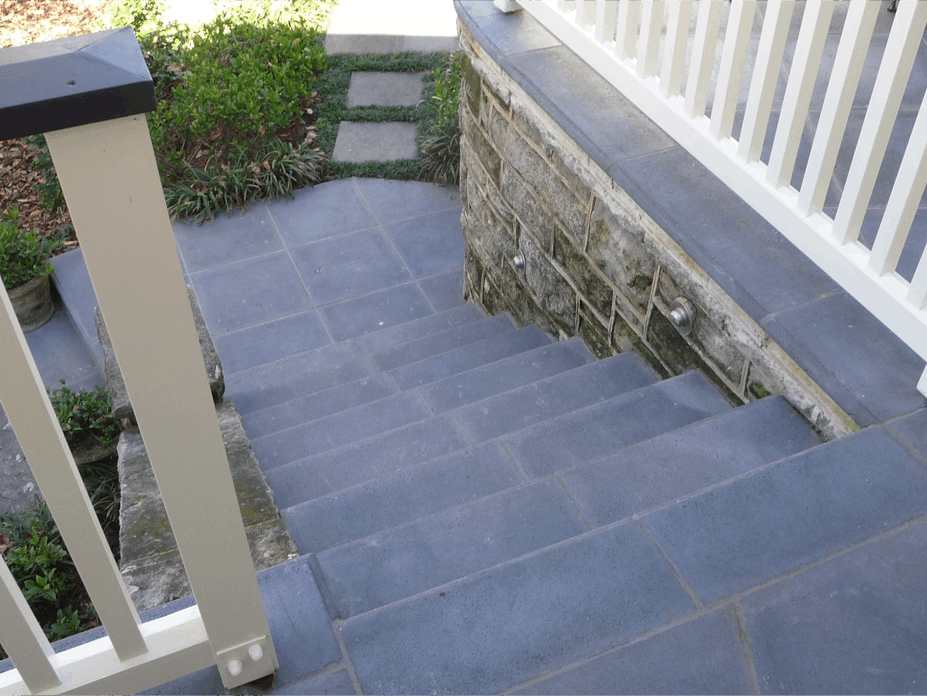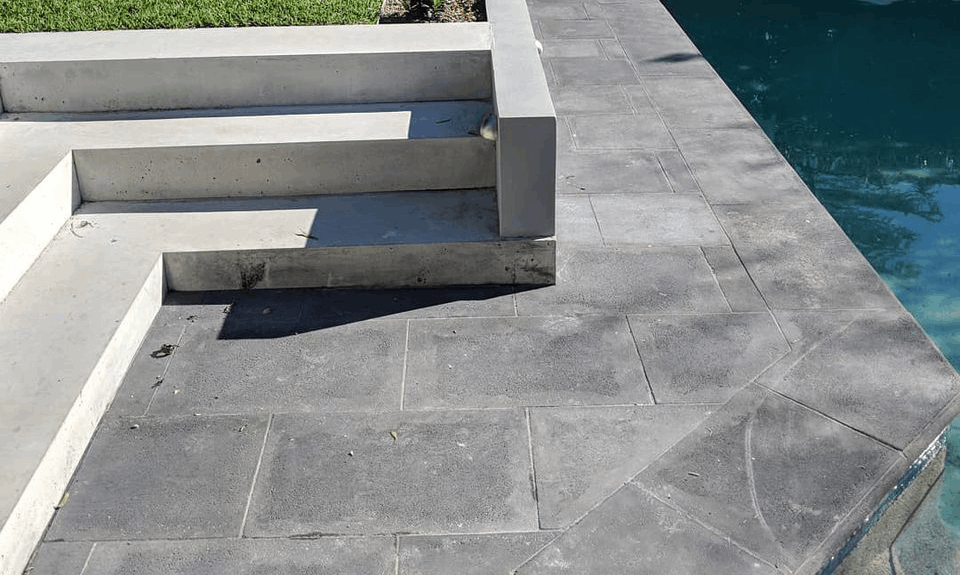 Concrete Pavers
Antique Stone's large format pavers offer style and safety to any domestic...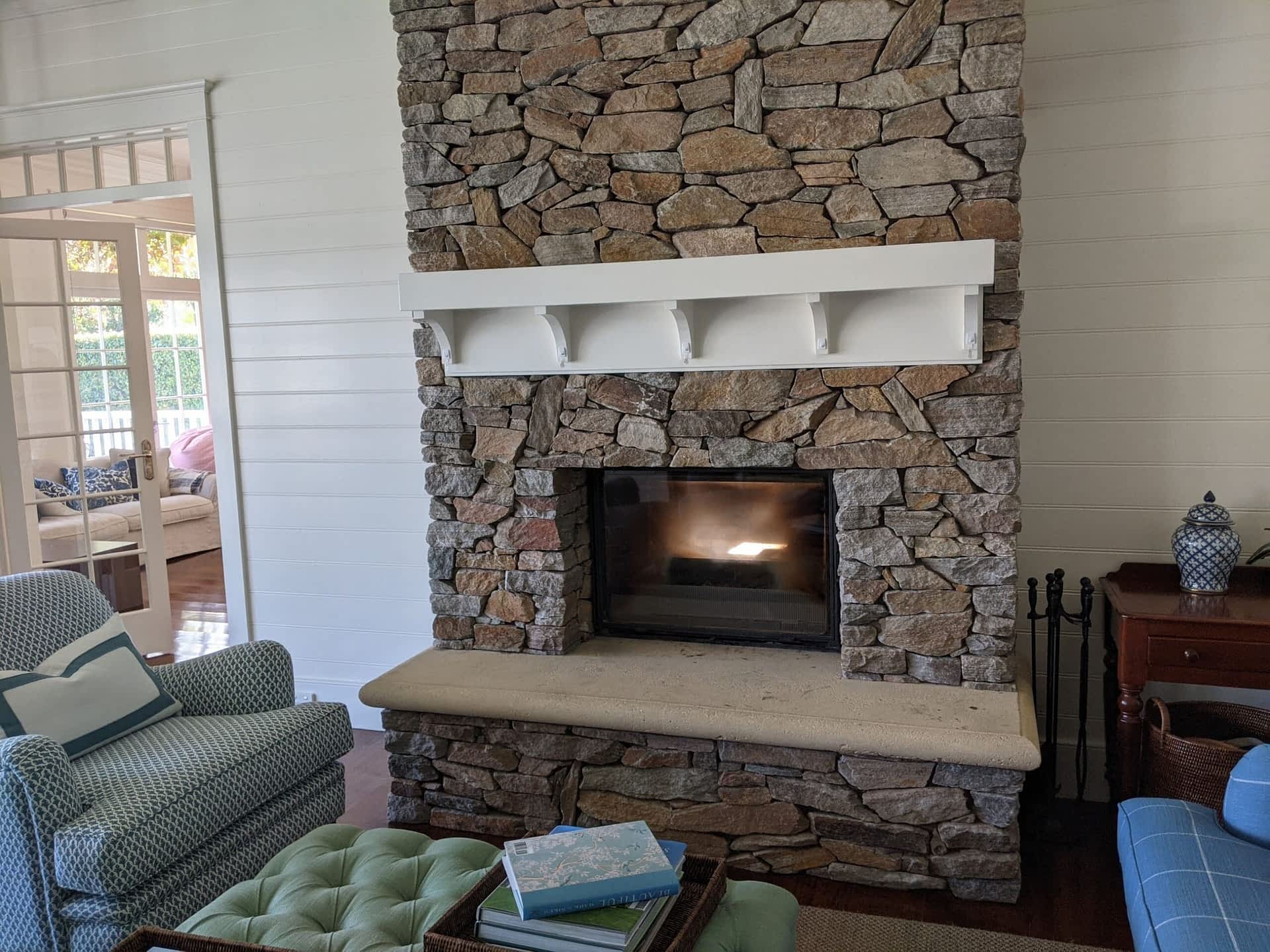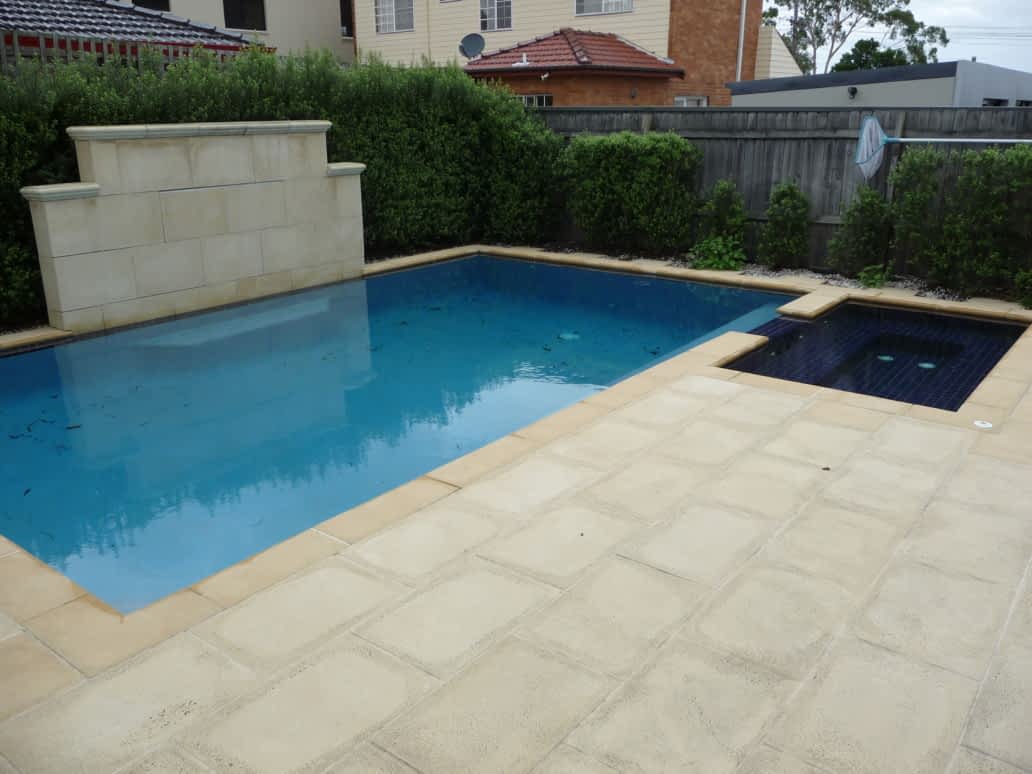 Pool Paving
Antique Stone's large format pavers offer style and safety to any domestic...
Village Stone Pavers with Provincial Charm
Another option is our village stone tiles. If you have been to the beautiful Italian villages of Perugia and Assisi, you will have walked on the inspiration for this stone.
A wonderful impersonation to give your driveway that European village look. The Village stone pavers are always laid onto a concrete slab and glued down.
Grout joints are not used with this option. Either option will create a timeless and elegant entry to your driveway and home.
Large format pavers
Other locations you can install our large format stone pavers
Walkway – You can also employ stone pavers as a part of your walkway for a stylish lead up to your house. You can have these grouted in white for clear delineation or black for a seamless appearance. Alternatively, you can have noticeable space between each paver filled with smaller stones for a stylishly modern geometric look.
Patio – Whether this space is adjoined to your property or is installed as a part of a pavilion in your backyard, stone pavers look great. You can create a luxurious and cosy outdoor entertainment spot for friends and families.
Veranda – Similar to a patio, but often on a raised platform, you can utilise the stylish classical appearance here as well. Perfect for when you want to invite over a crowd for an outdoor grill.
Paths in your garden – Create paths in your garden to make its beauty easily accessible and immaculate with polished stone paved borders.
Stepping Stones – Similarly, you can create use our outdoor pavers as stepping stones to areas for smaller walkways around the side of your house, or for shortcuts your family use around the house.
Your main floor – Utilise the same outdoor stone pavers from your walkway, home floor and outdoor area for a finish that is timeless and chic.
Sizes of our pavers.
500 x 500 x 45mm
600 x 400 x 45mm
900 x 450 x 45mm
600 x 600 x 45mm
French or Random pattern pavers. We use a combination of sizes, the smallest being 300 x 300 mm and the largest being 900 x 600mm. The pattern makes up a 3m x 3m pattern with 32 pieces making the beautiful pattern
What are the options for a driveway?
For the more discerning homeowner we find that a concrete driveway just doesn't cut it. We provide some beautiful pavers have found their place as a popular driveway paver in Sydney suburbs. A driveway can also use imported natural stone and an Australian Sandstone always looks impressive however it does require a bit more maintenance.
How thick do pavers need to be for a driveway?
Our Driveway pavers are 22mm thick. They do need a concrete slab to be laid on. We also have a 45mm thick large format paver that we recommend is laid on a concrete slab. You can of course use smaller bricks and cobbles that don't need a concrete slab.